FEBON cam is an APP to show Motion JPEG (MJPEG) stream from FEBON wireless small AP Router on your iPad.
The video resolution is up to HD high resolution.
Moreover, it also provide TCP/IP socket and communicate between iPAD and WIFI small AP router.
Features:
-streaming of Motion JPEG (MJPEG)
--two finger tap to video any angle rotation.
-Two finger tap to zoom in/out.
-take a shot while streaming and save t to your iPad photo gallery.
-use FEBON cam as A TCP/IP socket client
How to use
STEP 1:
Download "FEBON CAM" from APPLE iPad app store.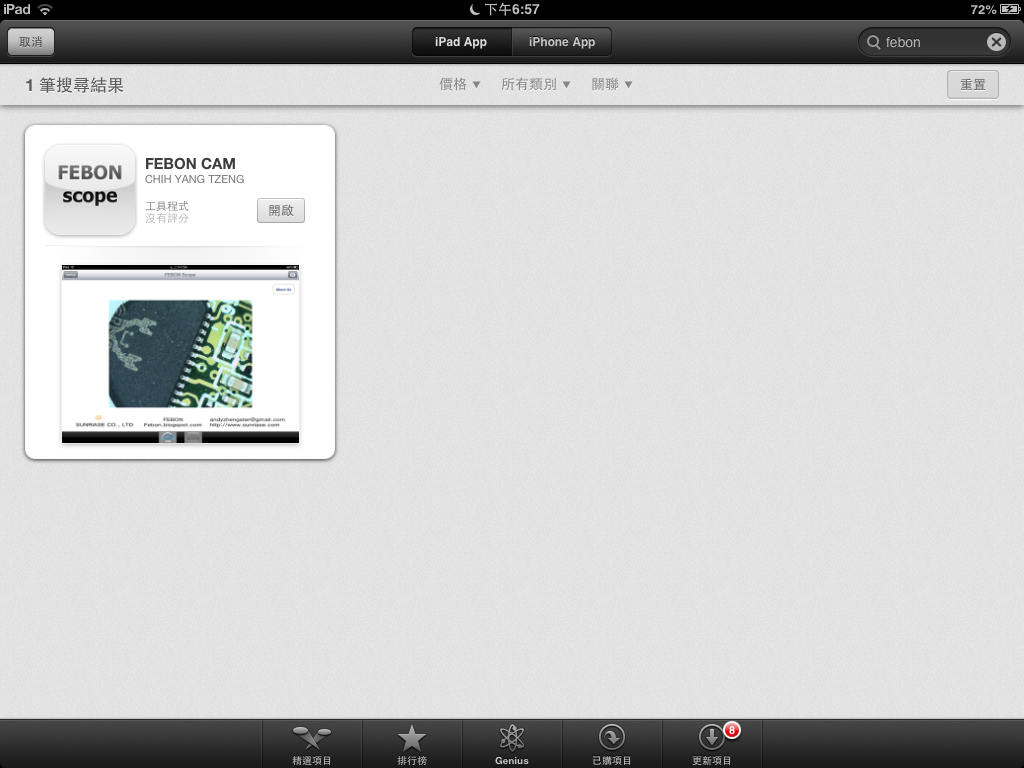 STEP 2:
Select WIFI SSID that is FEBON UVC WIFI Router series.
STEP 3:
OPEN " FEBON CAM and Click the icon as below
STEP 4:
Setup the IP address and Port If you use FEBON UVC WIFI Router series, please directly connect
STEP 5:
You can see the video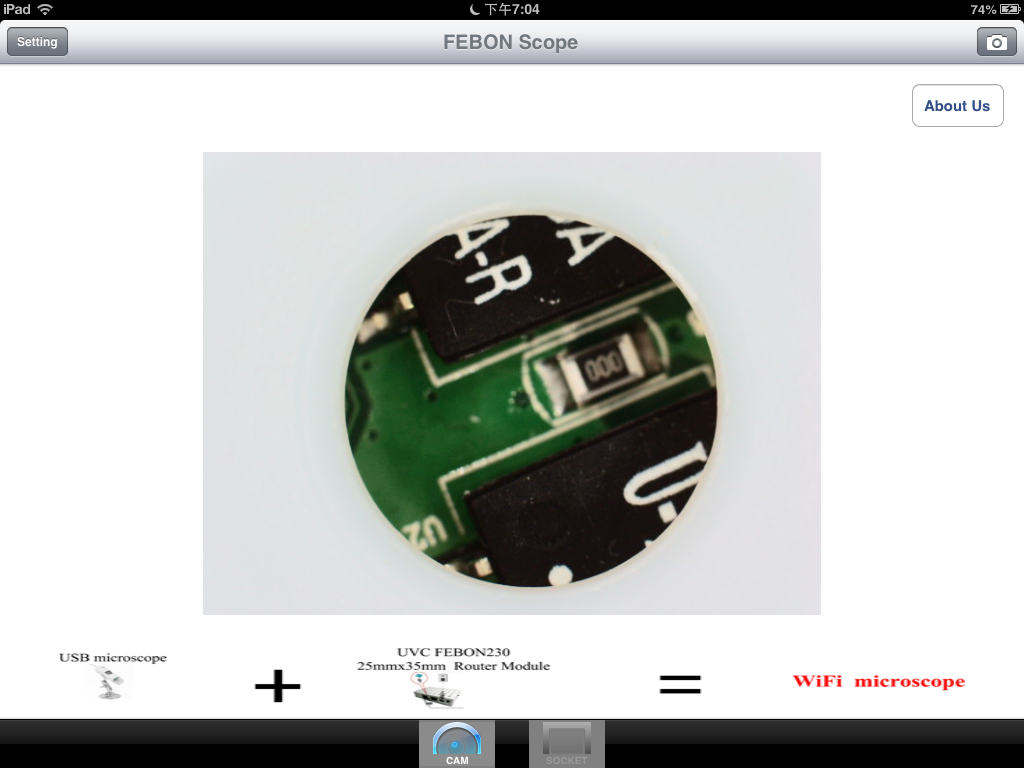 Introduce the basic APP function.
1. Sp

read
use your finger to spread on iPad screen
You can also "spread", the video will digital zoom in.
2. Double TAP
GO to main control interface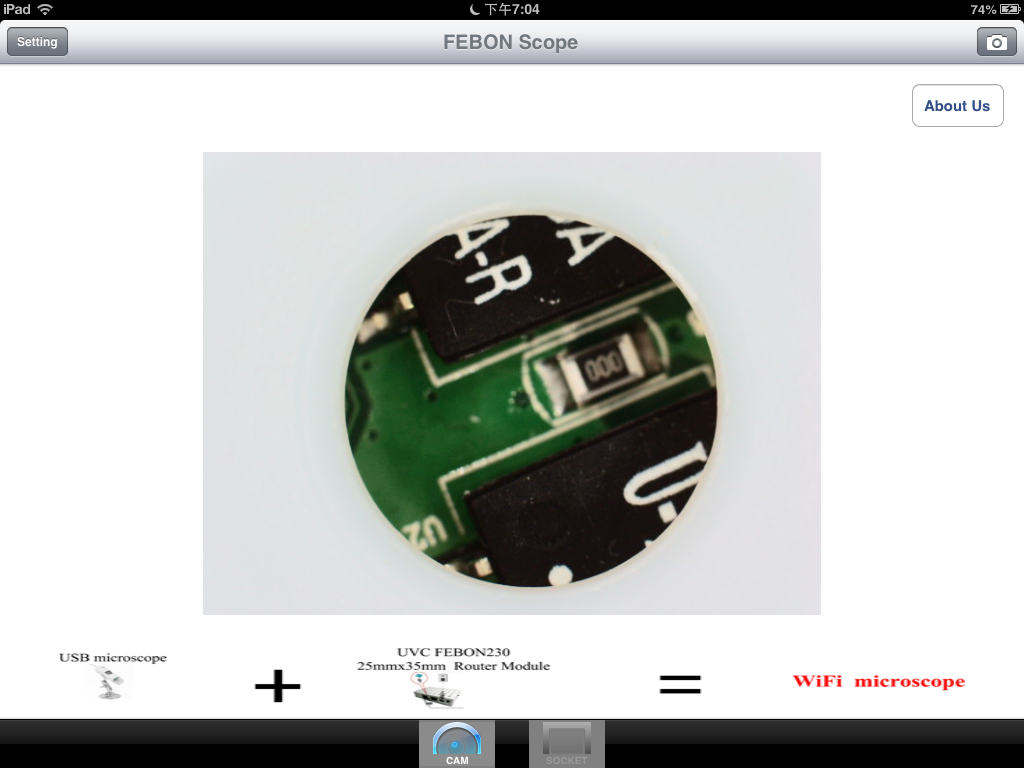 3. Rotate
The video will rotate.